Senior Living Services and Amenities in Kingwood, TX
Experience high-quality senior living
Enjoy the luxury amenities and services that enhance and elevate your retirement lifestyle.
What Sets Atria Kingwood Apart
Concierge service for arranging special events and outings
Just call the concierge for information and assistance.
Expert speakers on a range of topics to inform and expand your mind
Topics could include current events, arts and music, storytelling, trivia and more.
Courtyard and gazebo for quiet relaxation or for meeting friends
Stroll along tree-lined walking paths through landscaped grounds for shady retreat.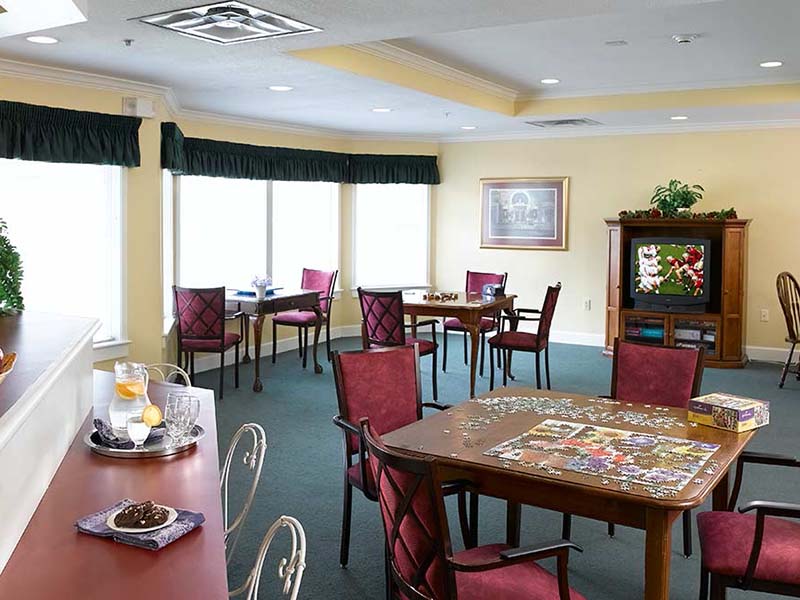 Choose to live without reservations
"Culinary excellence" describes the dining experience at Atria Kingwood. Savor delicious, full meals prepared by our local chef and served in our lovely restaurant, or stop by the Café for coffee and a bagel. Enjoy your meal with friends al fresco in our outdoor dining and grilling space. Or if you fancy an evening out, ask the concierge to arrange car service to your favorite dining establishment.
The culinary staff at Atria get to know residents on a personal level. They become familiar with their preferences and then craft their menus around those.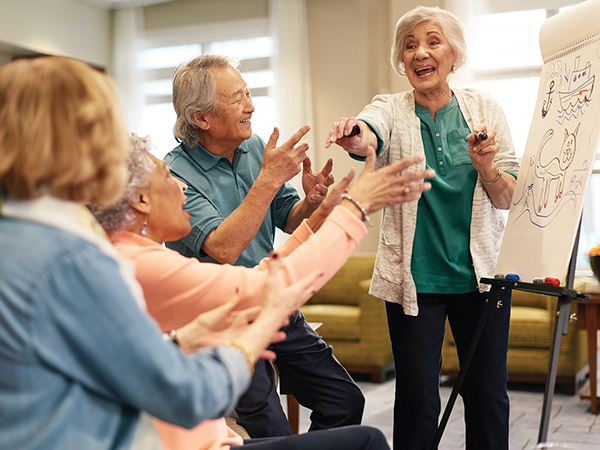 Choose to live eventfully
Retirement living takes on a whole new dimension when you stay engaged and connected. Atria Kingwood's Engage Life® program offers a world of opportunities to age successfully through exercise, connection, nutrition and purpose. Our calendar of events contains options to enhance each day with learning, creativity, social engagement, gardening – or maybe an event you suggest and lead.
Additional Amenities & Services
Nestled among mature trees on beautifully manicured grounds, Atria Kingwood provides elevated senior living with quality amenities included. Hold your special event in the beautiful private dining room, or stroll with friends to the courtyard gazebo. Take advantage of concierge service for special events and activities, or look your best with a visit to the salon and barber shop.
Amenities
Want to know more? Let us help.
All fields marked with * are required
Stay in the know
Sign up to receive blog posts, current promotions and more.