Care and connection
Atria offers people living with Alzheimer's disease or other forms of dementia personalized care with programs that continue to bring meaning, purpose and joy to their daily lives.
A forward-thinking program
For individuals and their families facing the challenges of dementia, Atria's Life Guidance® memory care neighborhoods provide engaging programs and highly personalized care from specially trained staff.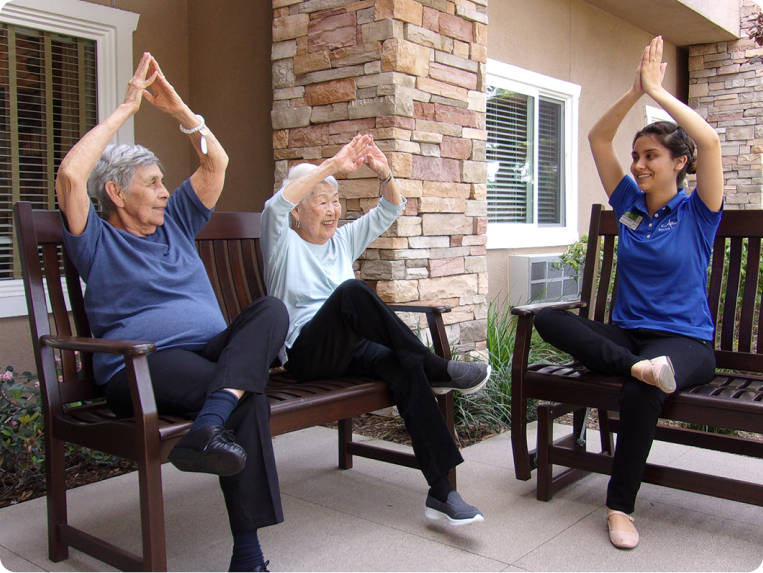 When to consider memory care
While a certain amount of forgetfulness is common as we age, symptoms of significant confusion or profound memory loss suggest a more serious concern. A primary care physician can refer you to a specialist to determine if your family member's behavior is indeed early Alzheimer's or some other form of dementia.
As dementia progresses, your family member may struggle in their current environment. By moving him or her to a smaller, more structured setting with highly personalized care and activities involving their peers, Atria can help your family member regain a sense of control and accomplishment while ensuring their safety. Rest assured that, with proper guidance and supervision, your family member can continue to live a purposeful life filled with meaningful connections.
A nurturing, whole-person approach
Every aspect of our Life Guidance memory care neighborhoods has been thoughtfully designed to best serve residents, from the programs and types of engagement to the physical layout of the neighborhood itself.
Decades of research point to the health benefits of regular exercise for seniors, including the potential to limit cognitive decline. Our memory care neighborhoods offer at least two exercise opportunities every day, such as walking, stretching and restorative yoga, dancing and working with weights.
People who are part of a caring community live fuller lives. Our memory care neighborhoods foster connection in a variety of ways that engage the mind and body. This includes music programs that help improve mood, reduce stress, enhance focus and spark interest. Music has the power to make the present world more familiar and awaken memories of people, places and experiences from the past.
Our dedicated staff receives extensive, specialized training in dementia care, including a stringent orientation program and a minimum of 15 hours of additional training each year.
Our memory care neighborhoods are designed with the residents' abilities in mind. Safe and secure indoor and outdoor spaces create an environment in which residents can move around freely to maintain a sense of independence.
Most communities feature artwork of local landmarks and nostalgic images. A memory display with personal pictures and mementos outside each resident's room helps guide them back to their apartment. Furniture is arranged to encourage conversation and evoke feelings of home.
Soft music, abundant natural light and carefully curated décor create an environment that promotes greater well-being and reduces stress.
*Amenities vary by community. Contact your Community Sales Director for more information.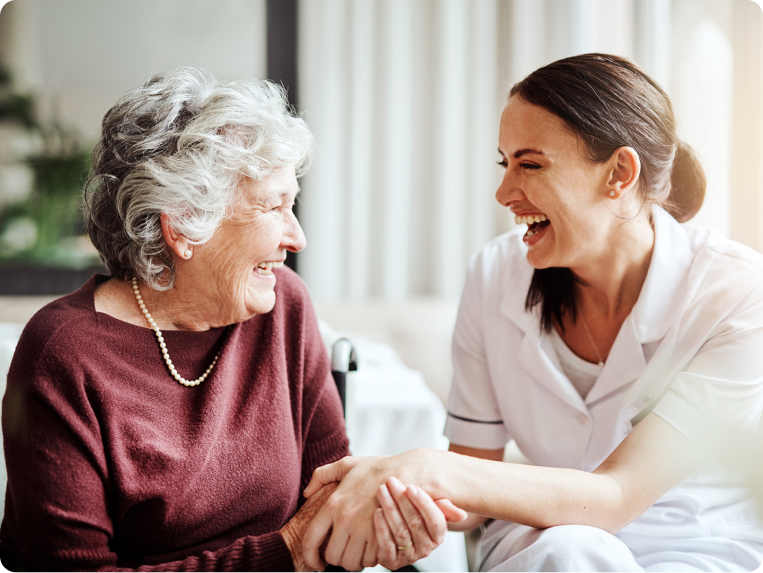 How much does memory care cost?
What's more, at many Atria communities the cost of memory care includes not only rent, but the care of specially trained staff, enhanced security and specialized programs and events. Monthly rates are based on the community and apartment selected and the level of care needed.
To learn more about monthly rates, schedule a tour at a community near you.
Looking for a different location?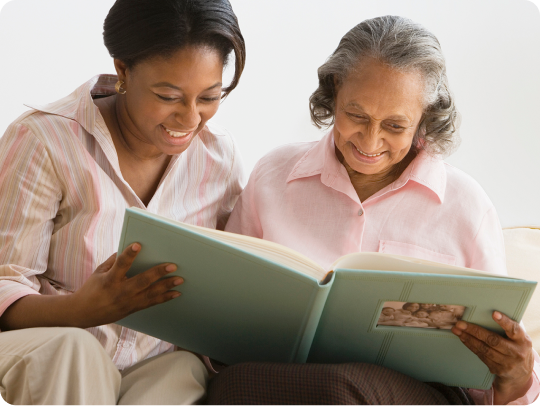 Is senior living the right move?
Atria Senior Living offers a positive option to the many challenges faced by older adults living at home. Click below for side-by-side comparisons and a guide that will help you start the conversation.
Sign up for our monthly newsletter
Receive senior living resources, current offers, event invites and more.