ATRIA SENIOR LIVING MISSION
Our mission
We're proud of our commitment to quality in everything we do.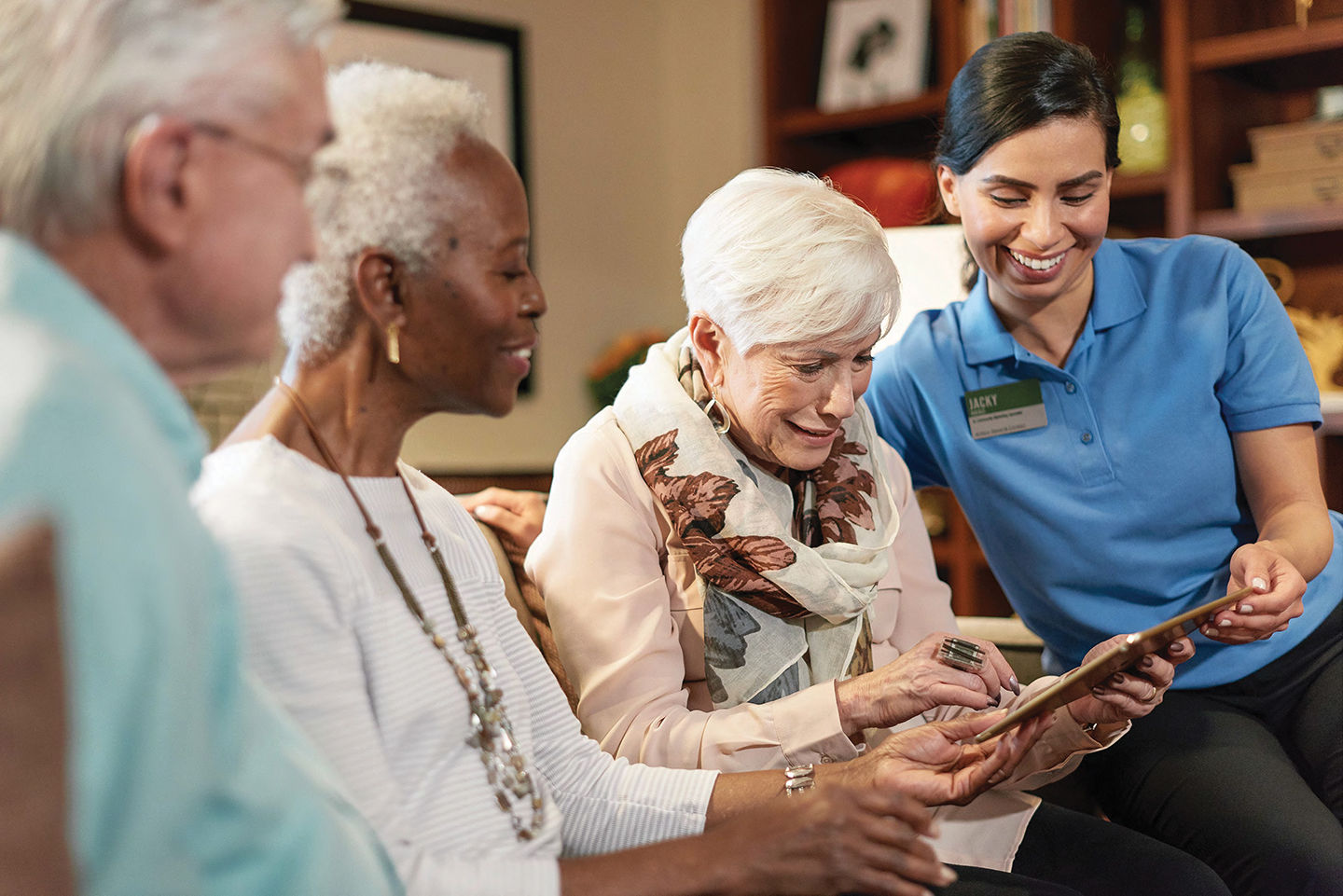 Never in human history have so many lived so long.
Thank you science, technology, education and prosperity. Now what? How can society benefit from this growing abundance of wisdom, resilience, perspective, talent and creativity?
We believe in the extraordinary potential of older adults.
That's why we create vibrant communities where they can thrive and participate, know that their contributions are valued, and enjoy access to opportunities and support that help them keep making a positive difference in our world.
Mission Statement
RECOGNIZING THE CHALLENGES OF AGING,
WE ARE DEDICATED TO ENCOURAGING A FULFILLING LIFESTYLE
AND PROMOTING INDEPENDENCE.
Exceptional service for our residents
Growth, development and rewards for our employees
Viability for the long term for our company
We listen. We engage life with pride, professionalism, creativity and fun.
We strive to enhance lives and exceed expectations every day.
Our commitment to quality
We have high standards when it comes to quality, because we know what's at stake for our customers and employees. Our commitment to doing things the right way is best seen through our internal Quality Enhancement (QE) program. With standards that often exceed state requirements, the QE program uses a comprehensive review tool that measures hundreds of items of daily life in our communities. In addition to state-led reviews, Atria communities undergo unannounced QE audits each year to ensure quality continues to be our number one priority.
We also conduct regular customer satisfaction surveys, and the feedback we receive from our residents and families tells us what's working well and where we need to improve. Continually looking for ways to enhance the services we offer is just another way for us to follow through on our promise to put quality above all else.