ATRIA INDEPENDENT AND ASSISTED LIVING
Support suited to your lifestyle
Discover all the comforts, amenities and services you're looking for with just the right amount of discreet care needed to live each day with confidence.
Independent Living
The freedom to participate, grow and engage in what brings you purpose and joy often starts with the right community. Independent living is ideal whether you want to be free from the stress of maintaining a home, or are looking to enjoy an active lifestyle and appreciate social connection and the company of others.
Independent Living amenities
Independent Living services
*Amenities vary by community. Contact your Community Sales Director for more information.
Assisted Living
For those needing help with activities of daily living, our assisted living communities provide peace of mind knowing that discreet support is always nearby. Support can include assistance with bathing, grooming, getting dressed, medication and escorts to meals and events. Some communities also offer diabetes management, nebulizer and oxygen management, and catheter and ostomy care. To determine the level of services needed, each resident receives a thorough assessment from a licensed nurse of their physical, emotional and functional status prior to move-in. During the first 30 days, a reassessment will be performed to verify that we are providing the appropriate level of care. Thereafter, additional assessments are performed no less than quarterly or as needed based on caregiver recommendations or a perceived change in condition. These assessments help us see that our residents receive appropriate care and are among the factors we consider in determining and monitoring staff levels.
Looking for a different location?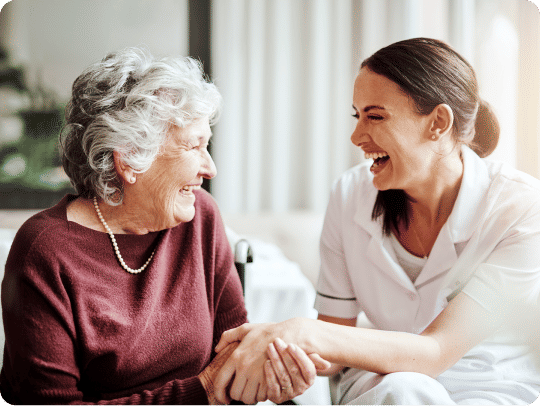 Is senior living the right move?
Atria Senior Living offers a positive alternative to the many challenges faced by older adults living at home. Many families find our side-by-side comparisons and answers to common concerns helpful when reviewing senior living options.
Sign up for our monthly newsletter
Receive senior living resources, current offers, event invites and more.