Senior Assisted Living Amenities and Services in Glen Ellyn, IL
Quality care & commitment to well-being
Discover Atria?s high standards in amenities and services that empower residents to live life with purpose.
What Sets Atria Park of Glen Ellyn Apart
Walking paths with gardens, café and library
Salon, barber shop and theater on-site
Choose to live without reservations
Experience an elevated dining experience every day at Atria Park of Glen Ellyn with chef-prepared meals. Balancing nutrition, flavor, and presentation, our chef and their team source locally fresh ingredients to offer both classical favorites and new flavor experiences. Full table service and a tailored menu help you dine well and in great company at Atria in Glen Ellyn, IL.
The culinary staff at Atria get to know residents on a personal level. They become familiar with their preferences and then craft their menus around those.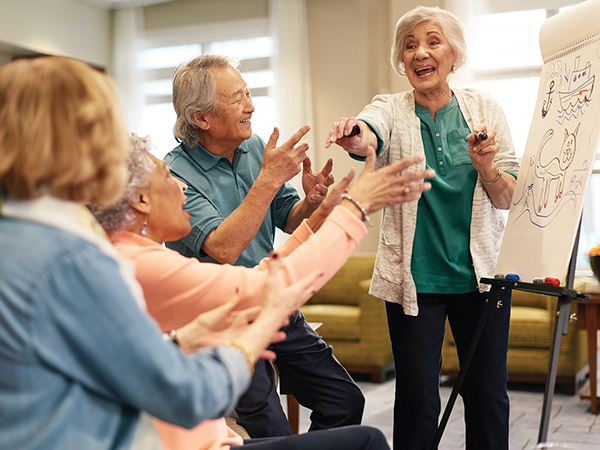 Choose to live eventfully
Atria Park Glen Ellyn offers a signature Engage Life® senior event calendar that is packed with over 200 fun, engaging, creative, and entertaining activities to enjoy. Each calendar is tailored to resident preferences, so you can experience artistic crafts, educational programs, cultural experiences, culinary classes, trips to local venues, and more. You could even host your own event.
Additional Amenities & Services
Discover an engaging lifestyle through various community features at Atria Park of Glen Ellyn. Thoughtfully designed for comfort and connection, this welcoming community offers all-inclusive amenities and daily opportunities to engage and create. Enjoy a day with friends in the media room, a walk through the garden, or discover something new in the Engage Life® calendar. At Atria, spend more time doing the things you love.
Amenities
Services
Want to know more? Let us help.
All fields marked with * are required
Stay in the know
Sign up to receive blog posts, current promotions and more.