Senior Assisted Living Amenities and Services in Lafayette, CA
Enhanced and engaged experiences daily
Convenient amenities and supportive services that make a positive impact on assisted living and memory care.
What Sets Atria Park of Lafayette Apart
Full-service salon and spa, game room, and movie theater
Fitness center, massage therapy, and physical therapy room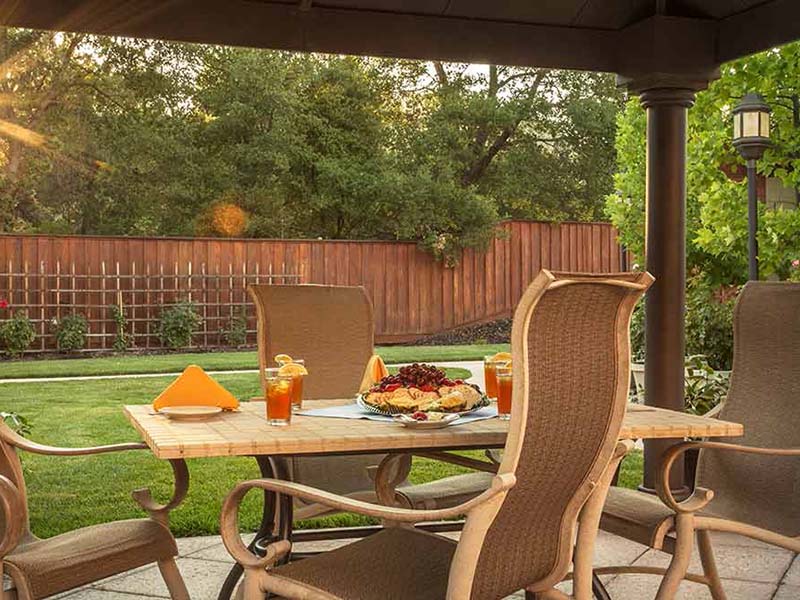 Choose to dine well
You can be confident that dining at Atria Park of Lafayette will be an experience to savor. Atria chefs gather fresh, local ingredients to prepare gourmet meals that deliver nutrition and great taste. The dining room offers table service in a setting with a panoramic view. A private dining room can serve as the place for your special birthday and anniversary celebrations. Outdoor seating is perfect for refreshments with friends.
The culinary staff at Atria get to know residents on a personal level. They become familiar with their preferences and then craft their menus around those.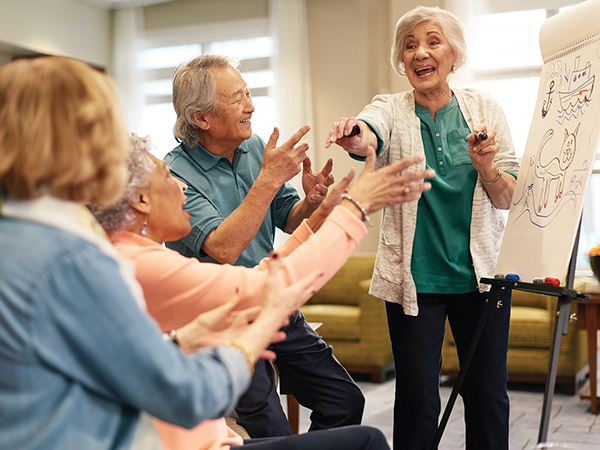 Choose to live eventfully
Atria's Engage Life® program makes living with purpose and connecting with friends easy. The dedicated staff creates fun, entertaining, and stimulating events based on resident interests. Activities like blackjack, comic strip creations, dance classes, and more await you at Atria. Fill your social calendar every week with events that contribute to your well-being.
Additional Amenities & Services
Living at Atria Park of Lafayette simplifies daily life through the all-inclusive amenities and services included in monthly rent. You can live a healthy lifestyle as you aim for your learning or creative goals. Housekeeping, laundry, and maintenance are all taken care of by the Atria staff, leaving you more time to do what you love. Start your day with coffee and a bagel and end it with a film in the movie theater.
Amenities
Services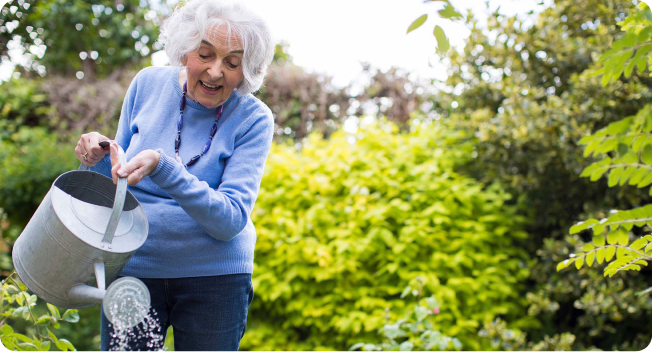 Swing by for a visit
Attend an art class. Join us for hors d'oeuvres. Experience the community lifestyle and see why more and more older adults are calling Atria home.
Complete the form and we'll be in touch soon to book your personal tour.
Your information is safe with us. For details, please see our privacy policy.
Stay in the know
Sign up to receive blog posts, current promotions and more.