COVID-19 PREVENTION AT ATRIA SENIOR LIVING
Protecting the health of residents and staff
Since the onset of COVID-19, Atria communities have been working to maintain the health and well-being of our residents through vaccinations, ongoing testing, contact tracing and strict safety protocols.
Committed to the best now possible
At Atria, we're dedicated to creating the safest and best places to call home, no matter the circumstance. By combining our existing emergency response plans with our experience with other natural disasters, we had the expediency and expertise needed to address the COVID-19 pandemic. The COVID-19 response plans we created for every Atria community meet or exceed the guidelines established by the CDC. We remain prepared to engage extra safety protocols needed to help protect the health of residents and staff in accordance with national and local guidelines.
Atria's pandemic protocols
These comprehensive preventive practices and policies will continue – and be enhanced as needed – as long as COVID-19 remains a threat to Atria residents and staff.
While much of the world experienced PPE shortages, we ensured every Atria community was protected from the beginning. We teamed with a clothing manufacturer to make sterilizable gowns for staff, and with a distillery to create hand sanitizer, foaming hand soap and sanitizing wipes –all of which were sent to communities as needed.
With support from Mayo Clinic Laboratories, Atria communities ran weekly testing clinics to help control the spread of COVID-19. We continue testing all new hires, as well as new residents and those returning from the hospital and rehab stays.
While under quarantine, new and returning residents are required to stay in their apartments for a minimum of 10 days where they receive twice-daily temperature checks and their symptoms are monitored by a designated caregiver in full PPE.
The best way to stop the spread of the virus is to identify who and where it's coming from. We use digital contact tracing technology to quickly react to new virus activity, analyze tracing results in a few hours and respond with targeted testing clinics literally overnight.
Atria advocated for residents and staff by partnering with other healthcare industry professionals to make our communities a top priority for the vaccination program. We recommended that each individual state include our residents and staff to be among the first to receive the COVID-19 vaccine, as we have always made the safety and health of residents and staff a priority.
The first vaccine clinics for Atria communities started at the end of December 2020 and continued through April 2021. In addition, Atria required that all employees be fully vaccinated by May 1, 2021. This was a foundational milestone in the "Sleeve Up Atria" initiative, which was designed to vaccinate more than 20,000 residents and more than 12,000 employees across 28 U.S. states and seven Canadian provinces – all of whom received the vaccination.
As of December 1, 2021, Atria has near 100% staff vaccine participation, with ongoing plans to make COVID-19 boosters available to both residents and staff as needed.
Maintaining contact with family and friends is vital to everyone's well-being. As the COVID-19 landscape evolved, we knew how important it was to create an open line of communication between Atria communities and families, which included:
Connecting virtually using tablets and mobile TV carts so residents could enjoy face-to-face time with families and friends
In-person visits conducted in designated outside areas or in resident apartments depending on local and state guidelines
Important updates were shared with family via letters, email and personal phone calls
Atria's smartphone app provided family and friends daily updates, including temperature readings, COVID-19 symptoms screenings and community news
We used technology and social-distanced programs to provide residents with a variety of opportunities for meaningful connection and engagement:
Expanded telehealth to prevent exposure to the virus; smart TVs, blood pressure monitors and pulse oximeters helped healthcare providers virtually treat residents and staff
In-apartment programs such as conference call book clubs, indoor gardening and themed food and beverage carts
Outdoor activities and walking programs allowed residents to get a breath of fresh air and stay active while wearing face masks and following proper social distancing guidelines
Fitness opportunities helped residents stay active with daily challenges, small group workouts, and doorway and balcony exercise classes
Socially distanced dining in select communities offered special seating arrangements for small groups of residents so they could safely socialize with neighbors while enjoying a chef-prepared meal
Looking for a different location?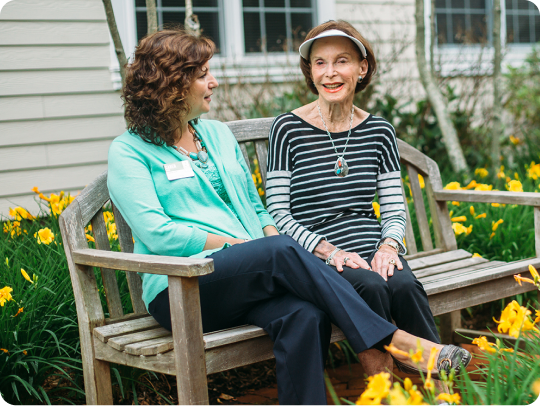 A commitment to quality
At Atria Senior Living, we're dedicated to creating the best possible home for residents. To deliver on that promise, we created the Quality Enhancement program to help ensure that every aspect of community life is up to our standards.
Sign up for our monthly newsletter
Receive senior living resources, current offers, event invites and more.